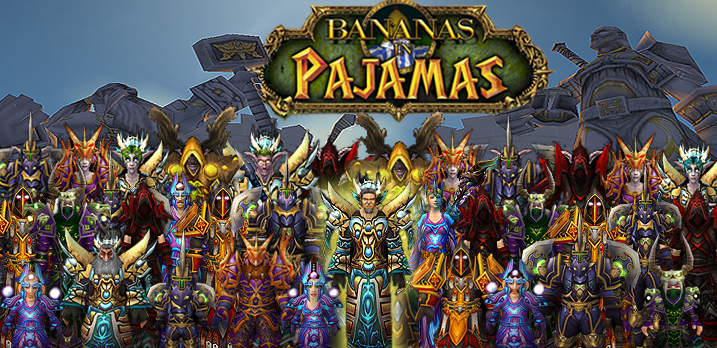 Author
Message
< Raid Discussion ~ Preparing for 25 man raids

| | |
| --- | --- |
| Posted: Mon Jan 12, 2009 4:44 pm | |




Joined: 15 Jun 2005
Posts: 434



After last night's raid, I realized we are not even close to doing 25 man raids. I understand that we can probably clear 10 man naxx with not much effort (and probably few wings in 25 naxx), but there is no way we can progress further with lack of preparation.

As you saw in Saphiron fights, everyone has to pull their weight to beat the boss... which means you cannot afford to die, not have consumables, dps lower than tanks, have no gold for repairs, and use lvl60 consumables. It is very important that we all come fully prepared... especially for 25 mans.

I see our first 10 man naxx as our first core for 25 man raids... and if our core cannot come prepared for raids, I don't see how we can go any further than 10 man naxx.

This is what I expect:

1. Have all the mods necessary for raids. Threatmeter and boss mods are required.

2. Consumables (lvl80 only)... flasks (at least 2) and food (a stack)

3. Go to EJ's forum and get cookie cutter pve specs.. spec accordingly.

4. Gold for repairs 100g+

5. Read strats

6. Farm heroics... badge / heroic gears are better than naxx 10 man some times... do some research. Also, it takes long time or your gear to drop... might as well, wear somethig while you're waiting for your optimal gears.

7. Buy glyphs and blue gems (no crappy green gems plz) and get enchants done.

Thanks for reading.

| | |
| --- | --- |
| Posted: Mon Jan 12, 2009 8:24 pm | |




Joined: 11 Jan 2006
Posts: 508
Location: Philadelphia


While I agree being prepared is important, the fights are designed so that you shouldn't have to pot, wear flasks, etc. in them. You just have to execute the strategy better.

It's always been my philosophy that if you have to bring all sorts of extra food, buffs, flasks and pots then you're doing something wrong.

Speccing correctly is very important though.


_________________
Starwrath - Druid Class Captain <Bananas in Pajamas>

| | |
| --- | --- |
| Posted: Tue Jan 13, 2009 12:31 am | |




Joined: 15 Jun 2005
Posts: 434



Consumables are essential to raids... lota top raiding guilds drop bosses by optimizing gears/consumables. Sadly, wow is 1/4 execution and 3/4 gear, and consumables make good gears even better. I know some guilds make their raid members switch professions so they can optimize their dps.

I'm not asking people to go all hardcore and switch professions (enchanting and jc is really nice for dps btw), but we can learn thing or two from top raiding guilds. By flasking, we can down bosses easier... we can afford to make some mistakes or blow some mana at times. Even with perfect executions, there are unlucky chances... flasks sometimes smooth those things out.

Right now, wow content is really easy... but from my experience with BT and SW (tho not much), it was almost impossible without consumables... at least before many nerfs. Blizzard made all these consumables for reason.

Even with farming content, we should flask, so we can clear it fast and do something else.

I know that all of you guys are responsible individuals, and wow is game that is played for fun... while I would not force anyone to do something they don't want to do, each player should pull their weight for 9 or 24 others.

Seriously, everyone should farm heroic gears... for some gears I got from heroics / badges, I would not replace them in naxx 10. Don't expect all your gears to drop in raids.




You cannot post new topics in this forum
You cannot reply to topics in this forum
You cannot edit your posts in this forum
You cannot delete your posts in this forum
You cannot vote in polls in this forum